This historic Angami – Naga village was the site of two ferocious Anglo – Naga war in 1879 – 80 and Indo-Naga war in 1956. Fondly tucked between towering mountain ridges, with emerald paddy fields carpeting the valley, Khonoma looks artistically traditional.
Ever heard of a village that twice, brought the British army juggernaut in the North East to a halt and forced the Indian Army to suspend its military operations (though for some time) in the 1950s, at the height of battle against insurgency in the state. This is Khonoma, some 20 Kms off Kohima, with a population of 3000, and a past dating back to centuries. Fondly tucked between two mountain ridges, with a liberating view of terraced paddy fields, forming a sea of yellow tufts in the valleys between the crotches of the mountain ranges.



Battle lines are still drawn in Khonoma, but this time between sustainability and long held traditions. This story began two decades ago, with the slaughter of around 300 Blyth's tragophan, a pheasant with stunning plumage and the state bird of Nagaland. This massacre made the village elders cognizant of impending eco-war and Khanoma's conservation movement was born. Today, it is India's only eco-village. Logging and hunting stands banned today, a herculean task considering hunting is a cultural right of the Nagas. In 1998, Khanoma village council reserved an area of 20 sq. Km as Tragophan Sanctuary, India's one of the first community led sanctuary. Soon, the forests which had gone silent, was alive with the calls of Tragophan and other birds. But a ban on hunting in Nagaland, is a rich affair. There is increasing pressure from the youth to revive the hunting culture. They forced the council to open a hunting window in the last years. Hunting has revived but is limited and only to maintain the carrying capacity of the forests.


I started with my trek through the forest, keeping a keen eye to catch a sight of Tragophan and then moved to the old forts and moruks in the village. A winding cobbled path runs through the spick and span of the village. Quaint wooden houses stand on one side of this path and the other overlooks terraced rice fields. The motionless air, filtering through the forests, carries a remarkable purity and sweetness. Little marigold on the sides of the path toss their heads and dance with the chilly breeze. A long trek through the forests can take you to Nagaland's natural treasure Dzoku valley.
Following the path of sustainability, Khonoma has shown way in implementing effective slash and burn cultivation. The slash and burn or the 'jhum' cultivation is widely practiced in North East. In Khonoma, they don't burn the entire patch of land, some alders trees are left or are coppiced (pollarded at certain height), so that they can grow back. The land is cultivated for two years in a row and then left fallow for the natural forest to regenerate. These practices have helped Khonoma become the first green village of the country.
Today's green village Khonoma was yesteryears' battleground. Tales of Khonoma's bravery in the first Anglo-Naga battle of 1879 are still passed on to generations. The peak of the hill is the memorial site for British Political officer G.H. Damant, who first came to Khonoma in 1879. He was well warned of waging a war against Khonoma, but he and his regiment saw their courage in their guns and proceeded with marching onto Khonoma. Damant was killed in a month long battle and with his death, a series of battles started. The old fort of Khonoma is the burial site of three British officers who waged a war after Damant's demise.
"But the British had guns…" I asked my guide Rivozono.
"And the Nagas, spears and arrows but we had the advantage of higher ground and knowledge of the place and stamina to keep up with all the running and some local tricks." She quipped and that arose the curious cat in me.
She took me into the forests and showed me a species of bamboo (I was waiting for more cues). "When you hit the dry bark of this bamboo with a stick, it gives out a blasting sound. This trick was employed to give British a wrong impression that Nagas have blasts and so they held onto their positions instead of advancing further." Marvelous.
A year after, a peace treaty was signed between Khonoma and the British army. The old Fort was completely demolished in the battle, it was rebuilt in 1890, to demolish once again in the Indo-Naga battle of 1956. The elders of the village or
Gaon Burahs
, as they are locally known, describe the war of 1956 as worse than the Anglo-Naga wars. The village was blazed to the ground and the villagers forced to scatter.
Khonoma: the village
After this good dose of sustainability and history, I strolled through the village to see and live the real Khonoma, and not the one taken from the history books. I went out in search of the real Khonoma, which lives in the twinkle of old eyes, youthful smiles and young giggles. You are never an outsider in this village, from the moment you step in your homestay, you become a quintessential part of the village society. A gang of young kids playing cricket, invited me to join in and an elder guy cried out from his balcony '
Hindi, Hindi, welcome
'. I was never a tourist here, even when I went to watch the Naga wrestling competition, I had become a part of it. An unknown guy welcomed me and explained me the rules of the game so that I can better appreciate the wrestling style. And when I got bored, small kids, curious to see the camera became a part of a short story shoot. I walked down the cobbled paths, which had by then, turned walls of granite that I had to rappel down, navigating my way around chickens and duck, who would follow me for some time, before getting down to their business. Red poinsettias jeweled the roadsides and the wild lilies struggled to jut their heads over the green carpets and nameless perennial flowers. Often a girl would smile at me and kids show their curiosity for camera, grand moms sitting in the shops invite me to buy something and random guys offer rice beer. I was getting fat with love and hospitality. It was like I wasn't staying in a home but the entire village had turned a home to me.
And upon return from the village tour, I were greeted with endless smiles of my host, with some snacky addition. Day ends early in Nagaland, dinner is set by 7 in the evening. And in the dinner table you realize love is not just limited to Naga smiles, it's in the food too. A well laid table with three to four different dishes cooked in authentic Naga style, is a reason in itself to return to Khonoma.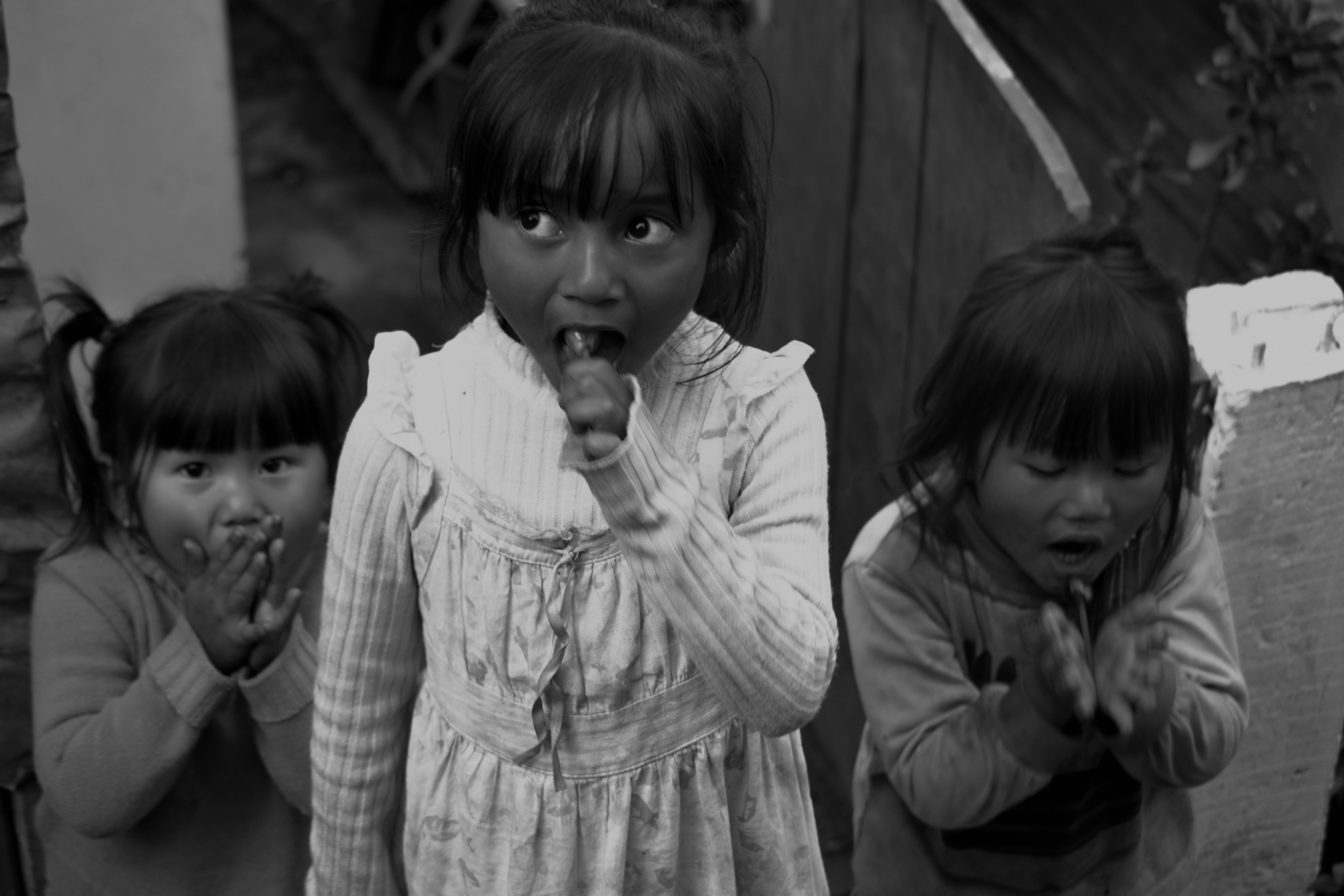 Fast facts
Khonoma is some 20 Kms from Kohima, Nagaland. You can either hire a taxi (for INR 500) for take a state bus (which is far cheaper). Khonoma has some seven or eight homestays and a 15 room hotel too to stay in. I stayed in Meru homestay (contact: Rivozono +91 9856556674). You can take a guide to do a trek and a village tour. Khonoma can also be used to serve as a base for Dzoku valley trek.
(Visited 12 times, 1 visits today)
Dzoku valley trek
,
Green village
,
homestay in Nagaland
,
Hornbill festival
,
Khonoma
,
Kohima
,
Naga villages
,
Naga wrestling
,
Nagaland
,
Nagaland Tribes
,
North East India
,
North east india tourism
,
Staying in a Naga village
,
Tragophan sanctuary
Last modified: January 31, 2016